Self Love Hugs Print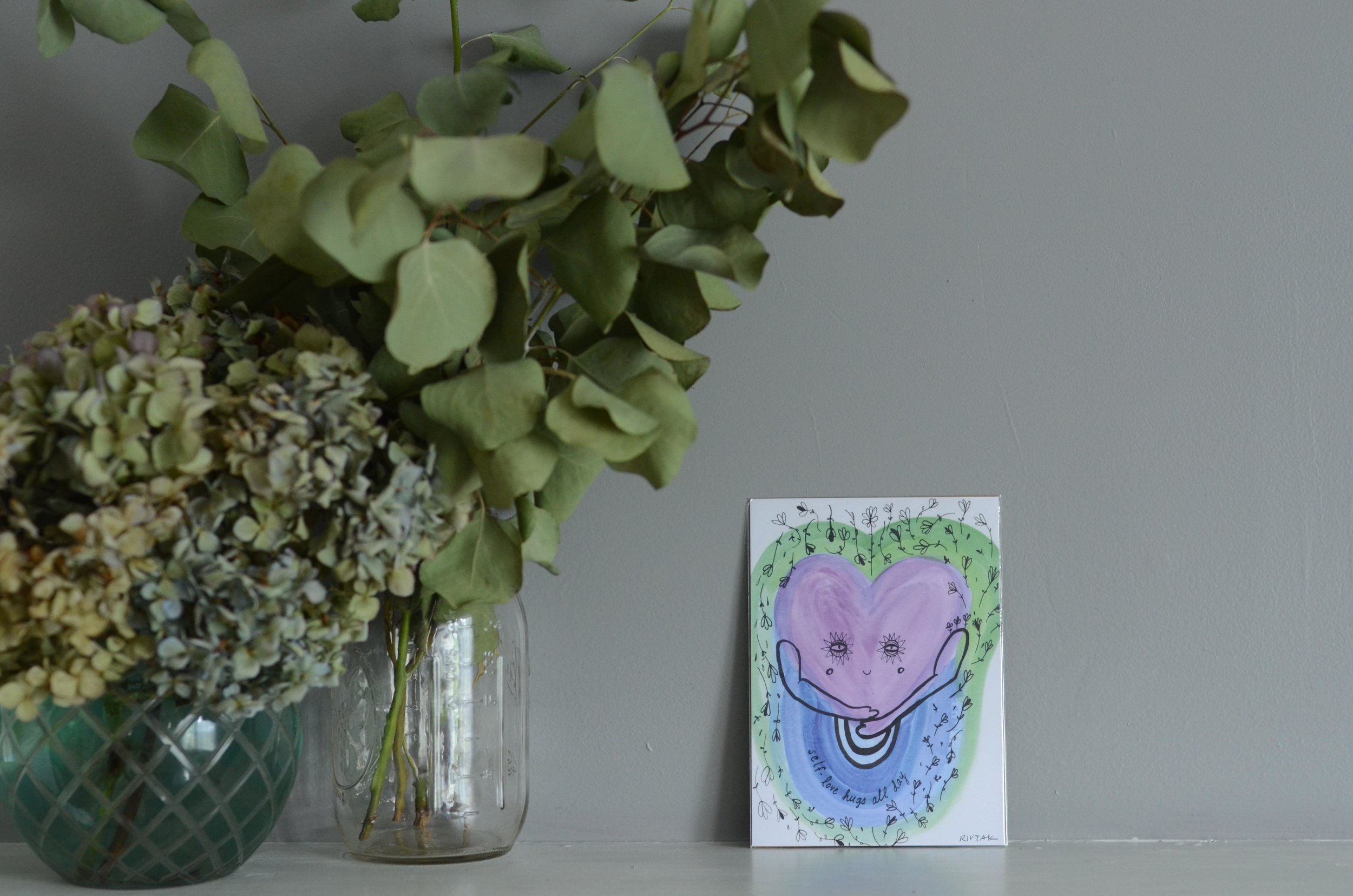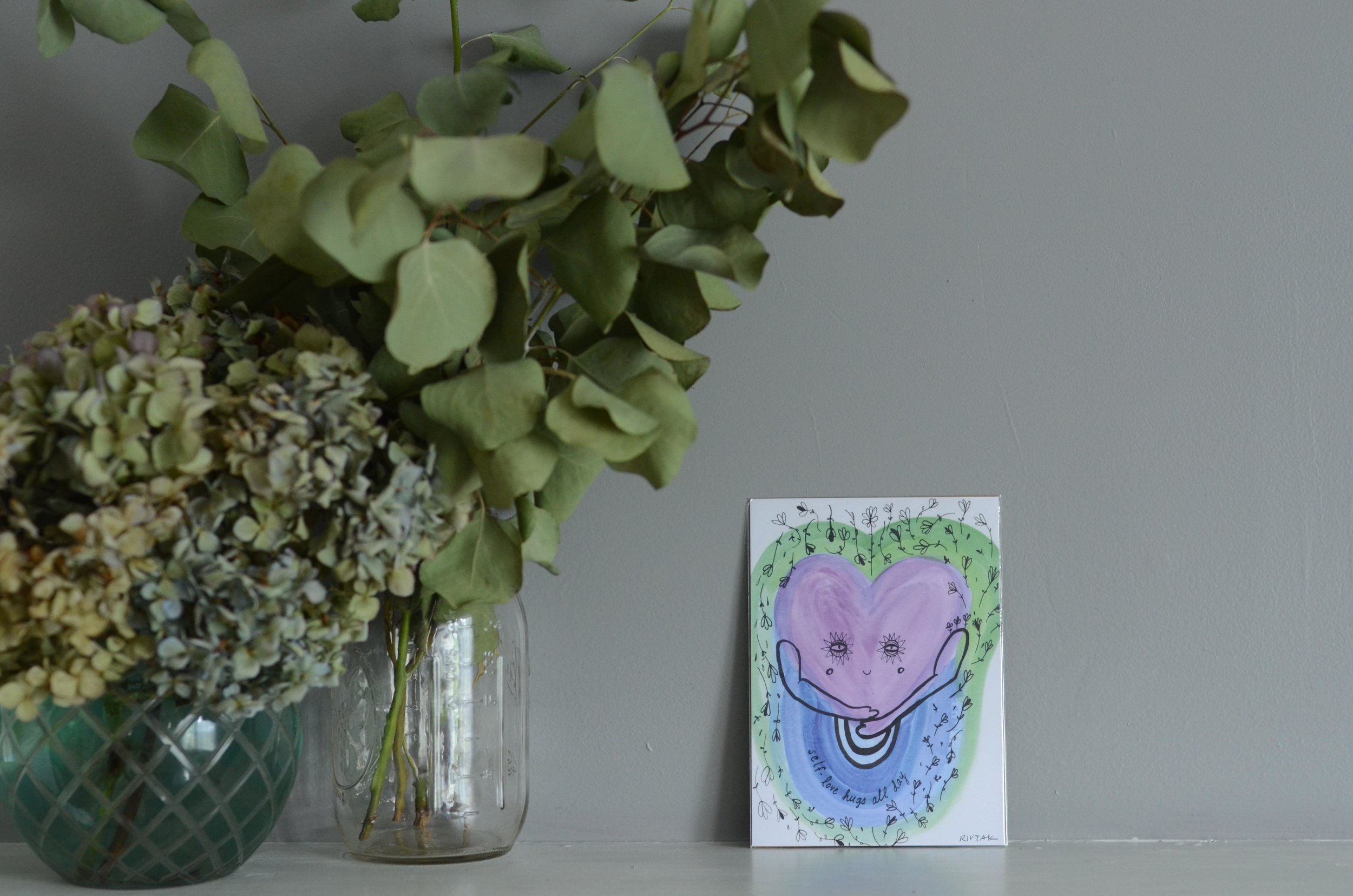 sale
Self Love Hugs Print
Digitally printed replicas of my original water color paints layered with calligraphy pen and ink illustration.
"Self Love Hugs All Day"- Share self-love with your self and friends.
This "Crying Helps" series has been an image I have been sketching as a therapeutic exercise. Crying helps me re-balance myself, be it happy tears or sad tears. Releasing the energy inside of me helps calm the raging emotions inside. I highly recommend it.